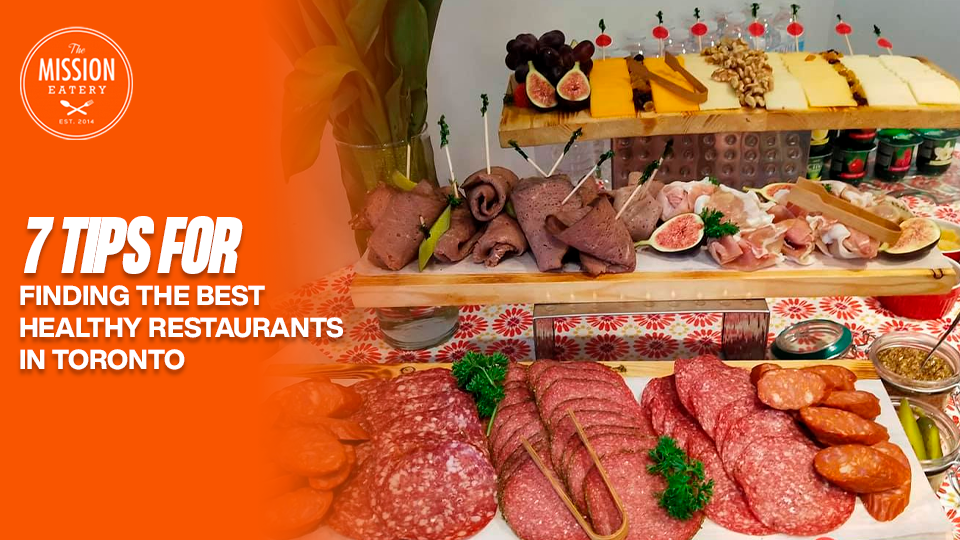 Restaurant food is made to look, smell, and taste good. Because of this, nutrition can sometimes take a back seat when main dishes are covered in butter or rich sauces, salads have creamy dressings, and there aren't many whole grains, fruits, or vegetables on the menu.
Try these tips if you want to eat out but still follow a healthy eating plan.
Sleuth It Out
You can find the best healthy restaurants in Toronto, but The Mission Eatery truly stands out from the rest. The trick is to know what you're getting into before you get to the restaurant and are tempted by the menu descriptions.
Make a plan before you leave:
If you had a big lunch that day, have a light dinner. Or, if you know you're going to a restaurant ahead of time, plan to eat lighter meals during the day.
Promise yourself to eat slowly. It takes your stomach about 20 minutes to tell your brain that you are no longer hungry. People who eat quickly tend to eat too much, while people who eat slowly tend to eat less and still feel full.
Don't Split Your Plate
You may have read that you should ask for half portions or eat with a friend. But since some organic healthy restaurants near me serve huge portions, half may still be too much. Think about what your plate would look like at home and try to make it look the same at a restaurant.
Make your meal better
Think healthy eating is all about what you can't eat? Instead of just thinking about what foods to avoid, think about what healthy things you can add to your plate. Look for whole-grain breads, pastas, and sides.
Don't Go Overly Hungry
Eat a small snack like a piece of fruit if you're really hungry before you go out to eat. Or, if you're hungry, order a cup of soup with broth or a small salad at a restaurant.
Pay attention to the words
The way a dish is written about on a menu can give you hints about how it's made. Look for words like "grilled," "broiled," or "steamed," which mean the food was cooked with less fat. Stay away from words like "fried," "breaded," "smothered," "alfredo," "rich," and "creamy," which mean the food was cooked with more fat.
Ask, Ask, Ask
Don't be afraid to ask your server how to make your meal healthier. For instance, you could ask for a salad instead of the fries or chips that usually come with a meal. You can also ask for items to be made with less oil or cheese. You can also ask the server to take away the bread basket and serve salad with dressing on the side.